Business Cards Printing Toronto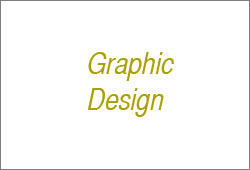 A business card is an inexpensive way of advertising yourself to friends and colleagues. We create quality, custom printed business cards for business and individuals at our Toronto printing press. We offer full color CMYK business card printing, letterpress, and offset Pantone business card printing along with a full finishing department.
Business Card Design Ideas:
Most of printer use only one side of the business card for printing. However, at 1 STOP Inc.we suggest that you use both sides of the business card to print precise personal information on one side and products and services on the other side for maximum benefit. You can contact us for specific ideas and we can design your business cards.
Any business needs networking, contacts, discussions, promotions, among others to succeed. However, it is not easy to have a comprehensive contact list or ideal vendor in any business. A lot of effort is needed to weigh the pros and cons of any partnership. How are these conducted? How are they initiated? How would a person broach a sales proposition to a potential vendor or a customer?
Business Cards – Initiates Talks
A free business card does the trick of introducing a business person to his potential vendor or customer. Many sales calls or visits are initiated to transform such leads to a business deal. Often, these deals are worth millions but none of it would have happened had it not been for a simple business card.
As such, business cards are one of the most effective and essential commodities of any entrepreneur that is used to convey a message – perhaps, a message to meet, talk, and discuss a business proposal.
Knowing the Credentials
Apart from being one of the key entities in business etiquette, cheap business cards template help the receiver to decide what step to take next when he receives a business card. For instance, when a sales executive shows his card at the reception of a company, he has already said enough for himself.
One would immediately know the name, designation, company name, contact number, and reference addresses. The initial introduction about oneself is not needed to be said verbally as the business card says it all.
The Next Step
The card helps the recipient to take the next step – whether directing him to a particular department or giving him a suitable appointment for a meeting. A sales executive would be very happy if he is given a chance to meet the VP of a company.
When the initial introduction is made and the cheap business cards online has carved a niche in the mind of the recipient, a lot has been done already. The mindset is congenial and approachable when a business card is accepted by the recipient.
Adding the Prestige and Glamour
Apart from communicating one's desire, a free business card template can also highlight the tone and efficacy of the sender. A well-decorated card in the world of art would add prestige and glamour to the sales prospect.
Similarly, a highly-polished metal based free business cards can go well in a trade show that highlights minerals and ores. A good logo, a memorable slogan, or a catch-phrase can be an eye-catching factor for any people.
What goes down the memory lanes is not the name of person or his designation, but the idiom, promotional catch-phrase or logo of a company
Selling the Sales Proposition
Lastly, a business cards online offers a wonderful medium to highlight the unique selling proposition of the company even before the sales talk. For instance, a sales executive of a plywood company had a business card which had a slogan: "Plywood for all seasons". The reader would immediately realise that the wood is durable to withstand heat, cold, and humidity.
Thus, a small business card says volumes regarding the owner and his business.
Here are the tips that can help you avoid awkward situations and produce positive impression