Grab Attention with Catchy Banner Stand Displays
Overview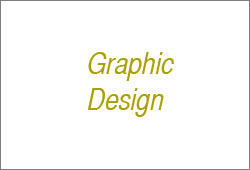 There are many trade shows held around the world that showcase goods and services of various companies. Trade shows are meeting grounds where manufacturers can meet prospective consumers. In a trade show, a particular space is assigned for a company where they can display their goods and services.
How it Works
There are many things that you need to consider before you set up your display. You can go in for portable displays that you can move as and when you like. Depending on what you are displaying, you can choose to have outdoor or indoor displays. You should think of other things such as carpets, draperies, electrical access, and lighting.
There are many types of trade show displays that you can choose based on your requirements, space available, and budget. One type of display is the pop-up display. They are made of easy to connect frames that can be set up to create walls. You can cover these frames with fabrics to create different styles. They can be placed straight, angled, or curved. The panel display is another type of display that is rigid and creates rectangular walls. They are advantageous as they can be expanded to any size. The table top display is probably the simplest form of display where the products are placed on top of tables. Lucite plastic, brochure holders, and table skirting accessories are some of the commonly used table top displays. You can also hang displays on the wall or set them up on the floors to create an attractive look.
Benefits
Benefits in using trade show displays for marketing are plenty. An eye catchy display attracts many potential clients. Hundreds of people generally visit trade show, so with a great display, you can attract many potential customers. Participating in a trade show also gives a lot of advertisement and brings attention to your company or business. In a trade show, you have the opportunity to see your competitors and access their strengths and weaknesses.
Costs
The cost of setting up trade show displays depend on the size of the stall and the type of display that you are going for. Initial cost would be the amount you may have to pay to purchase space in the trade show. There are some companies that allow you rent displays for a particular amount. If you are planning to attend one or two trade fairs in a year, you can hire displays rather than investing in one. On the other hand, if your company plans to attend many trade shows throughout the year, it would be cost effective to purchase your own display equipment.
Timing
The right time to go in for trade shows displays is when you are going to participate in one. You can go for it when you want to promote your product or service in a striking manner that attracts the attention of prospective customers.