Necessity of Trade Show Graphices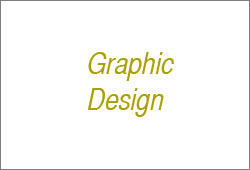 Trade show graphics are not only necessary, but very important when participating in industrial expositions. Vividly designed trade show graphics – be it pop up display or banner stands - is sure to attract prospective customers and make your business stands out amidst your competitors. Trade show graphics help you to visually depict the strengths of your company and highlight the salient features of your products and services.
Any seasoned marketing professional will tell you that graphics is crucial in bringing visitors to your booth. Use well thought out trade show graphics in the right color combination to impress your company and its products indelibly in the minds of your audience. Simply stated, your company needs to derive maximum exposure and advantage when participating in a trade show and captivating displays are the assured way to lure prospective buyers and effectively communicate your company's message. Designing trade show graphics can be challenging, but it is important not to overcomplicate the matter.
When creating the trade show graphics, keep the design simple, use bold letters and make the message clear and straightforward. Do not clutter the graphics with too much detail. The golden rule is – never cram too much information into the graphics as no attendee is going to spend time to stand and read it.
Please remember that bright and radiant colors will get more attention than neutral colors. Some recommended colors are - red, yellow, orange, and green. The colors you should preferably avoid are light colors like - brown, tan, beige, white and all pale shades. Besides, the colors you use should match the color you use for your company logo.
Using too many different fonts in your text message will make it an eye strain to read. Choose a font and stick with it and make it a point not to use ornate fonts. It may be a good idea to think of your brochure while designing the trade show graphics. Your graphics can be the summarized version of the contents of your brochure. You may use your business mission statement or just a sentence or two stating the benefits of your products Display graphics are usually printed on paper, vinyl or fabric using a "large format" printing device. They are then mounted or hung on a graphic display unit in a conspicuous place to arrest the attention of visitors to the trade show. There are several experienced suppliers of trade show graphics who will be able to guide you exactly what kind of images and illustrations you use.
The primary advantages of trade show graphics are – derive maximum exposure for your company /products, reach your target audience all under one roof and promote new products. Your tradeshow marketing campaign will suffer without high-impact trade show graphics. Careful planning and expert design can result in maximum visitors not only coming to your booth but also spending enough time to gather information.
Indoor display graphics are the ones usually set up in trade shows, retail stores, malls, and conferences. Outdoor graphics are items such as vinyl banners, signage, adhesive vinyl used outside environment. Outdoor items are exposed to the elements and require special inks in order to be UV resistant and waterproof.