The Rules For Trade Show Exhibit Success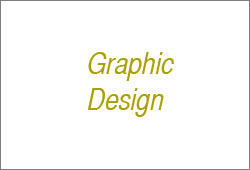 Whether you are a seasoned trade show exhibitor or a neophyte, whether you know the basic trade show exhibit rules by heart or are learning them for the first time, by following four essential trade show display fundamentals you will be better able to make your trade show exhibit experience a success.

The steps are logical and they work. If you follow the guidelines you will succeed at your next trade show whether you select a custom trade show exhibit, a custom modular trade show display, or a trade show booth rental. Here they are:
1. The reason you are exhibiting at a trade show
Ask the question --is your trade show display the launch site of your most significant new product or business service? Do you have a cutting edge industry breakthrough? Do you need to herald a major change in strategy for your company due to a merger or acquisition? Or do you merely want to make sure that your company is noticed and included in your industry's key networking trade show so as not to be left out of the competition?
Once you are clear on why you are exhibiting and what your trade show objectives are, make sure your trade show exhibit reinforces your overall marketing objectives. Set goals that are attainable, share them with your trade show exhibit team, and set up systems to measure your results and validate your objectives.
2. Who your audience is at the trade show.
Enlist informed trade show exhibit staff that is competent and able to connect with and educate your trade show booth customer prospects. Make sure you have your most qualified trade show exhibit team available to meet with key prospects. At the trade show booth, give an informative presentation that will then lead your prospects to the appropriate company spokesperson for additional information. Match up your representatives well with the positions of those who visit your trade show display. For example, if engineers visit your booth engage them with your engineer personnel. Also, prepare your trade show exhibit staff on how to engage, identify and qualify important trade show leads and how to courteously dismiss those who are not qualified business prospects
3. How to attract key prospects to your trade show booth.
There are many good ways to attract trade show attendees to your trade show display. In addition to pre-mailers and email alerts, you can build on-site traffic to your trade show booth with a dramatic, attention-getting hanging sign. Upon entering the trade show exhibit hall the first thing trade show attendees do is look up –Your overhead sign can be a beacon with its unique design, shape and movement. Gobo lights traveling across a tension fabric can provide changing color and mesmerizing interest. New technologies bring high drama to your trade show booth such as laser image displays suspended above, your own interactive Website on large screen, robotics, holographics, and waterscreen projections. Take advantage of your trade show exhibit supplier's expertise on graphics, portability and cost management. Use tension fabrics, woods, colored metal, layered graphics that use fewer shipping containers, have a current design trend look, and save on operating costs.